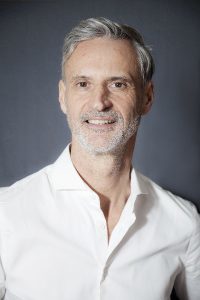 Coaching of entrepreneurs and Leaders and supervision of coaches
Gilles is a humanist warrior that joins the forces of body and mind to meet the ambitious challenges that inspire his existence. His education is crowned with an engineering degree (Supelec, 1985), followed by training as an entrepreneur (MS HEC, 1986), then in finance (JP Morgan Financial Program, NY, 1987).
His passion for controlled risk pushed him to embrace, as a first step, the life of trader. Gilles worked for more than 12 years in the trading rooms of JP Morgan Chase, BNP Paribas and Deutsche Bank between Paris, London and New York, especially on structured products and capital markets.
After years of riding the ups and downs of the markets, he decided to take several sabbaticals to engage in mountaineering and ice climbing (in Nepal and the Alps) and seek the high peaks, following a passion for winter sports, which he has had since childhood.
Today he continues to engage the body and nature through rock climbing and Yoga. He was certified as a Yoga instructor in 2001, and then in 2015 in AcroYoga (certified by partneracrobatics.com in Thailand).  These practices help him to consistently develop a unique posture in his approach to coaching, recognized and appreciated by his clients.
Initiated in the United States and France, Gilles has a background in systemic analysis, Ecole du Paradoxe, behavioral coaching, transactional analysis, third generation neuro-linguistic programming (NLP), Gestalt, inner dialogue, and hypnosis. He is certified by Predictive Index, QPM, TMS and Talent Q and a PSF certified supervisor (trained at Undici). Gilles is president of PSF of which he is one of the co-founder.
Since 1999, Gilles has overseen and accompanied managers and their teams in improving their strategic mindset through transformational leadership and organizational ecosystems for more sense, vitality, effectiveness, and success in the workplace. His mission: to provide Leaders with personalized guidance as they conduct strategic and societal changes, and support executives to become happy and successful entrepreneurs.
At the same time, Gilles is a regular investor in startups: Business Objects, Kiala, 1855, Tiki, Supercapital 1.

In 2009, Gilles created Be&Lead, which offers innovative and strategic training programs to accelerate the transformation of Leaders, both collectively and individually. Among his clients: Club Med, Accenture, BNP Paribas, La Redoute, L'Oréal, Ubisoft…
In 2016, he authored the book 10 cas de coaching (published by Dunod), which provides 10 case studies of coaching in a variety of contexts to the coaches and future coaches, from French SMEs to the American multinationals.
Gilles is also co-author of the archetypes' card game and text photo on multiple intelligences.
The sessions are alive, they integrate my sensations, my emotions, my dreams, my need for lightness with a samurai rigor to manage my life and my plans.
(Gilles) has been a great support to help me to achieve high performances while keeping a strong work-life balance…he is a great mentor with both empathy and efficient guidance.
Gilles enabled me not only to question myself and to reenergize myself but also to bring out the best in me.
I appreciated Gilles' availability and his flexibility in taking on the group as he did and his accuracy in response to my request.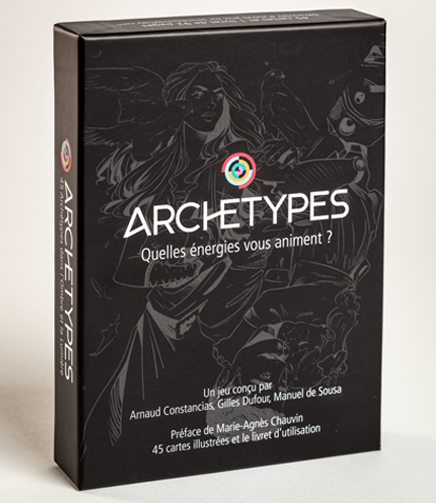 To know ourselves better and to transform ourselves, let's identify our key roles to be reinforced or reduced in a playful way with the game of archetypes.
Le jeu des intelligences multiples
This game spontaneously identifies your resource intelligences and by default those that you can develop and shows you how to do it.



Created by Gilles in 2009, Be & Lead offers innovative and strategic training programs to accelerate the transformation of managers, both collectively and individually. Among his clients: Club Med, Accenture, BNP Paribas, La Redoute, L'Oréal, Ubisoft …